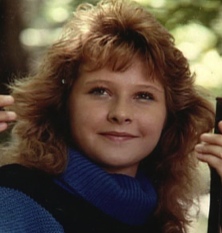 "The Justice Department is completing rules to allow the collection of DNA from most people arrested or detained by federal authorities, a vast expansion of DNA gathering that will include hundreds of thousands of illegal immigrants, by far the largest group affected." That's from a piece in today's New York Times by Julia Preston.
I appreciate the concerns expressed by representatives of the Innocence Project and other groups, there are potential dangers and we need to be vigilant. But I think there are more than enough good reasons to try and find a way to make this work.
The picture is of murder vicim Jody Bordeaux, which I found on a website called Justice Junction. [I had a link to the website but the link is broken now.] She was murdered in Kansas in 1997.