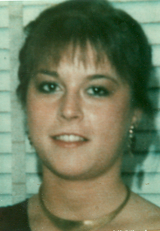 Every author has to have a website, but when I created this one I tried to make it useful, so that it wasn't just about promoting my book, (not that that wasn't important to me, I am human and have to make a living).
I spent a summer calling police departments all over the country and asking over and over, "Do you have a cold case squad?" What I heard more than anything else was, "No," or, "We did, but then we didn't have the money to continue it." I put together a list of the relatively small number of departments that said, "yes," and to the best of my abilities keep this list up-to-date to this day.
Things have changed since that summer. Every day there are articles in newspapers all over the country about cold case work being conducted all the time. Even better, are developements like the ones outlined in this article by A. J. Flick today in the Tucson Citizen.
Input from survivors aim of cold-case forum
The victims' subcommittee of the Arizona Legislature's Cold Case Task Force will hold a public hearing from 5:30 to 8 p.m. Monday at the Joel D. Valdez Main Library, 101 N. Stone Ave.
The task force was created to review law-enforcement procedures for investigating and preserving evidence in cold-case homicides. The committee is particularly interested in hearing how cold-case homicides have affected victims' survivors, how and whether law-enforcement agencies have helped victims' survivors and recommendations.
Subcommittee members include Pima County Attorney Barbara LaWall; subcommittee chairwoman Beckie Miller, chapter leader of Parents of Murdered Children for Maricopa County; Gila County Attorney Daisy Flores; task force chairman Rick Romley, former Maricopa County attorney; Tony Vidale of the Arizona Criminal Justice Commission and Victim Services Program manager; and victims representative Mike Durham.
For more information, call Homicide Survivors at 740-5729, Miller at 602-254-8818 or Romley at 602-542-7744.
* * * * *
The downward spiral of cold case investigation seems to be turning around, and the number of squads appear to be increasing. The picture above is of Wendy Lou Stark who was murdered in Kensington, MD on April 9, 1982. It came from the website Montgomery County Police Cold Case Squad. Thank you Montgomery County Police Cold Case Squad, and everyone else who works to help the families of murder victims. As can be seen from the above list of committee members in Tuscon, a wide array of professionals contribute to a homicide investigation, so thank you all and I'm glad to see your numbers increasing (I'm sad for the need, of course).