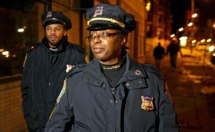 From time to time people write to ask what to do if a death is ruled an accident or suicide, and they think it's a homicide. This is not my area of expertise, but I will post what I know and hope that experts will chime in with more advice.
Who Determines the Cause and Manner of Death?
It's different from state to state, but basically, the medical examiner determines the cause and manner of death. Cause is a medical distinction, ie, blunt force trauma or strangulation. Manner is a legal one, like homicide or suicide or accidental, and this is what people typically dispute.
Step 1
If you are a family member, you are entitled to all the autopsy records from the medical examiner. The first step would be to get the records and discuss the decision with the medical examiner (or coroner) who made it.
Step 2
If you are not happy after your discussion with the medical examiner, your next best option is to hire an independent pathologist. I've never hired a pathologist myself, so I don't know how much they cost.
This organization should be able to direct you to pathologists in your area: The American Academy of Forensic Science.
The patholgist will look over the autopsy report and make his or her own determination. It's like going to another doctor for a second opinion. Presumably the pathologist will also know the ins and outs of the politics and procedures in your city/state and can advise you on how to proceed from there.
The Vidocq Society
If money is an issue, there's The Vidocq Society, a voluntary organization that looks into unsolved murders. But I don't know how helpful they will be for cases that have not yet been classified as homicides, and there's also the issue of workload. Unfortunately there are untold thousands of unsolved homicides in this country.
But you can go to this page for their guidelines.
The picture is from this Boston Globe article about the drop in crime in Boston and the fact that they're starting a cold case unit. I thought they already had one! And one of the oldest in the country (but not the oldest, which is in Miami). I also read an article about a new cold case unit in Detroit and I thought they already had one there too.