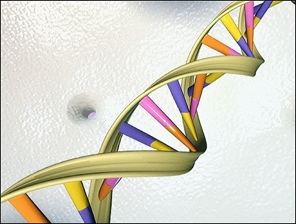 I was reading yet another article about evidence storage in New York and the problems it leads do, this one was in City Limits [the article has since been removed], when I came across this story [link no longer works] about an arrest that was made based on evidence from a 1971 homicide case. A woman named Betty Marie Cloer was shot and bludgeoned, and the case went cold.
The article quotes a former federal prosecutor who says old DNA is "a defense lawyer's playground," and it's going to be a difficult case to win. I don't really get that. I imagine the biggest point the defense attorney will make is that the evidence was improperly handled and contaminated with other people's DNA. But even if there is other DNA present, say, the DNA of the people who work at the evidence storage facility, the defense attorney still has to explain how his client's DNA got into the victim's underwear.
The accused killer, Philip Thompson, is in jail already on a burglary charge. From the article: "Thompson was convicted of an assault about the same time as the killing. He was found not guilty of rape the year before."
Betty Marie Cloer had a five year old son, so he'd be 41 now.
(The DNA image is from www.breitbart.com.)