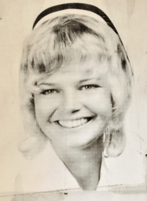 I just finished an excellent article about the statistical issues and problems with DNA cold hit cases titled, DNA matches aren't always a lock. It was written by Jason Felch and Maura Dolan and you can read it here. They really did such an amazing job with a subject that is notoriously hard to follow. Hard for me in any case. As it happens, I had to study probability theory for my last book and I found it infuriatingly counter-intuitive at times.
I was going to pull out a few good parts, but this article really does need to be read in its entirety.
The problems they highlight are important. What are the chances you'll get a DNA match to an innocent person? It's not what you think. From the article: "In every cold hit case, the panels [a National Research Council panel and an FBI panel] advised, police and prosecutors should multiply the Random Match Probability (1 in 1.1 million in Puckett's case) [Puckett was the defendant in the case discussed in the article] by the number of profiles in the database (338,000). That's the same as dividing 1.1 million by 338,000.
"For Puckett, the result was dramatic: a 1-in-3 chance that the search would link an innocent person to the crime."
Fortunately, the problems are getting attention. Again, from the article, " … the California Supreme Court is weighing the statistical and other concerns raised by cold hit cases — the highest court yet to consider them. People vs. Nelson, which involves the 1976 murder of a college student in Sacramento, is scheduled for oral arguments Thursday.
"It could influence how such cases are tried across the country and undermine some convictions in California."
The picture is of Diana Sylvester, a 22 year old San Francisco nurse who was raped and murdered in 1972. Puckett was being tried for her murder based on a partial match of his DNA to semen that was found in Sylvester's mouth.
(That reminds me, I meant to post something about the lack of statistics for fingerprint matches. I have to check to see if I got to that yet.)
Anyway, good job Jason Felch and Maura Dolan.