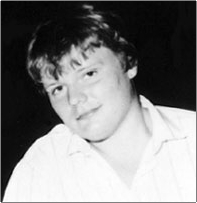 "His name was Christopher O'Connor; he was 22 when he was murdered. The murder took place on April 11, 1987, outside L'Amour east nightclub, in Queens, New York. His body was discovered near a garbage dumpster in the early mornings hours."
His case remains unsolved and his godfather has started a gofundme campaign in order to hire a private investigator.
If you have any information on Christopher's demise, please send an email to helpchristopher87@gmail.com.