October 5th, 2020
If you click on any of the Amazon links, please note: As an Amazon Associate I earn from qualifying purchases.
October 24th, 2016
Attention: After more than ten years, I've decided to retire this blog. I will no longer be adding posts, except on special occasions. I'm leaving it up because the information and advice in the links and posts are still useful. The most useful links are over on the left, under: GETTING HELP – CONTACTING A COLD CASE SQUAD.
I will still answer questions in the comment sections if I can help. From time to time I will also update the links, and my list of cold case squads.
June 25th, 2016
As of January 16, 2007 there were 9,082 unsolved murders in New York since 1985. Using the most optimistic clearance rates for the murders that occurred between 2007 and 2015 (33% left unsolved) the current number of unsolved murders since 1985 would be around 10,393.
The NYPD's Cold Case Squad last year.
May 13th, 2016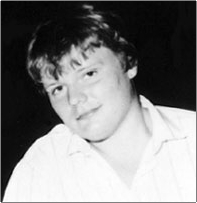 "His name was Christopher O'Connor; he was 22 when he was murdered. The murder took place on April 11, 1987, outside L'Amour east nightclub, in Queens, New York. His body was discovered near a garbage dumpster in the early mornings hours."
His case remains unsolved and his godfather has started a gofundme campaign in order to hire a private investigator.
If you have any information on Christopher's demise, please send an email to helpchristopher87@gmail.com.