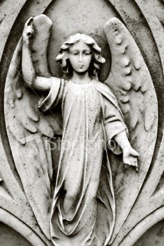 While researching The Restless Sleep I became obsessed with murder statistics. I'd look through reports of unsolved murders to see what patterns I could find. For instance, which neighborhoods in New York have the highest number of unsolved murders? Morrisania (Bronx), East New York (Brooklyn), and Inwood (Manhattan). Because I had researched New York's Potter's Field on Hart Island for a previous book, I was curious to learn the number of unidentified victims, which was 373 at the time Restless Sleep went to press, including eight skeletons, two skulls, two sets of body parts, three torsos and 30 abandoned newborns.
A sad fact: 59 of the murders that went cold happened on Christmas Eve and Christmas, and 18 occurred on New Year's Eve. I just tried to find a study of homicide rates on holidays, but only came up with this on a quick search. "Rates of U.S. homicides and suicides during 1972-1979 were higher on 7 major national holidays except one for homicides and were lower for suicides, except New Year's Day as Lester noted for 1972-1979."
While looking for that I came across a 1955 Time Magazine article about murder in the United States. In 1955 the south had the highest murder rate (it still does) and Georgia was the worst state (now it's Louisiana and Maryland, Georgia moved down to #14).