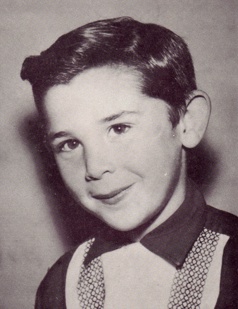 Last year I posted about a little boy named Bruce Kremen who went missing in California in 1960, and I just realized I never posted an incredible update to this story. Another writer, Weston DeWalt, who was investigating another boy who went missing in California, Tommy Bowman, actually came across new evidence and now the LAPD Cold Case Squad is investigating a serial killer named Mack Ray Edwards for murdering Tommy. They're considering Edwards for the murder of up to 13 other children including Bruce Kremen.
I had originally called the Missing Person's department of the LAPD to ask where the case was left, expecting to be told something along the lines of, "the last lead in the Bruce Kremen case was over forty years ago." But then Missing Persons told me the Cold Case Squad had the case. I knew that meant a new lead.
Weston DeWalt, wrote a book with Anatoli Boukreev called The Climb, which was written as a rebuttal to Jon Krakauer's book Into Thin Air, is working on a book about this investigation. Here's an article about the story [the article I linked to is no longer there].