Everywhere, all over America, the percentage of unsolved murders has been slowly creeping up. Right now, more than a third of all murder cases go cold. And yet, as fewer and fewer murders are solved, and the number of cold cases increases, all around the country police departments are allowing their Cold Case Squads to also slowly disintegrate.
But not everywhere. For the past year I have been putting together a list of Cold Case Squads.
Two years ago, Major John Newsom and the detectives of the Warren County Sheriff's Office Cold Case Squad began re-investigating the 1999 murder of Troy Temar. On Tuesday they arrested a brother and sister for the murder.
From yesterday's Cincinnati Enquirer. "When Donna Temar received a detective's call that her son's 6-year-old homicide may have been solved, she felt like a "1,000-pound weight" had been lifted from her heart."
Donna Temar's son Troy.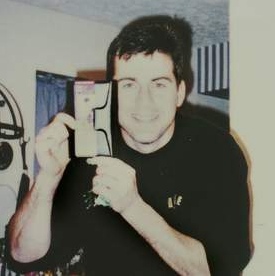 Good work, Warren County.