As a last resort, some families put up billboards asking for information and offering rewards. I'm collecting pictures of these kinds of billboards for a presentation. If you have pictures to share, thank you, and please email me.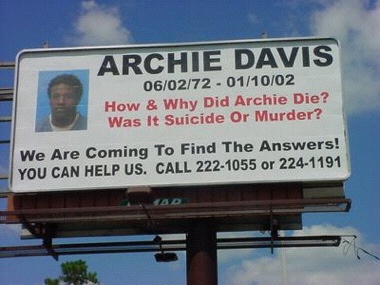 Below is a more homemade version. Five children went missing from the West Virginia home of the Sodder family in 1945. I'm working on a story about this. The family kept the billboard up for 44 years, and only took it down when both parents were dead. People who grew up in the area still talk about what happened. The Sodder children are the West Virginia version of Etan Patz, a 6-year-old boy who went missing in New York in 1979. If you grew up seeing the signs asking for information, you never forgot it.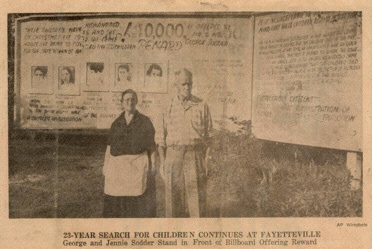 A police poster for Etan Patz (still missing, presumed dead).