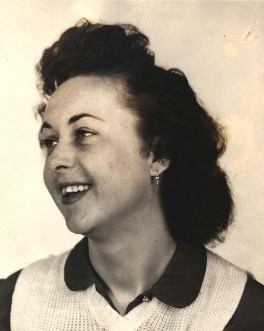 I noticed that from time to time people look for pictures of Jean Sanseverino. Jean was murdered on State Street in Brooklyn on March 8, 1951.  The following is from my book (a DD5 is the name of the forms the detectives use to document what they do): 
"There were 243 murders committed in New York in 1951, and 65 of them took place in Brooklyn, where Jean was murdered … 65 is not a lot of murders.  When the 82 precinct [now the 76] caught the Jean Sanseverino homicide it must have been a big deal, but the investigation was over quickly.  The last DD5 where someone actually did something on the case was 1956, but significant activity ended within a month.  A month.  "If you don't have the God damn thing solved in a couple of days you've got a problem," Deputy Inspector Vito Spano explains.  "In most cases, if you don't have viable leads within a couple of days, this thing isn't going to go.  You're going to get stuck with a cold case." 
In Jean's file, every DD5 after 1956 until 1984 says, "No new developments."  Proof that a detective touched the file, nothing more.  After 1984 no one in the 82 bothered to even claim that. Today, everyone involved, the detectives, Jean's friends and family, and any suspects are all most likely dead.  The Cold Case Squad isn't interested in picking up the case.  "I don't have time to look for ghosts," Lt. Panzarella snapped.  He wants to catch the murderers who are still alive.  The ones who might beat someone to death again.  Understandably, the detectives want to save lives, so they don't care about murderers who are dead.  No one anywhere in the NYPD is trying to solve her murder.  Her relatives aren't writing the Mayor or Police Commissioner.  It's over.
Fifty-two years later, the scant information about Jean's life is fading on the aging DD5's, which are still kept together with straight pins."