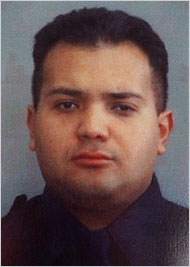 I heard that repeatedly when I was writing my book. Now I'm reading in the Times that there's going to be an indictment in the murder of police officer Ralph Dols.  Dols was shot on the corner of Avenue U and East 19th Street, in Sheepshead Bay, on August 25, 1997 (he died at Coney Island Hospital). It looks like they're going to charge Joel Cacace, who they always suspected, and others.  
From the Times: In addition to Mr. Cacace, the indictment charges Dino Calabro, 42, identified as a captain, and Thomas Gioeli, 56, who was also an acting boss in the family and is known among his peers as Tommy Shots, and Dino Saracino, 36, who prosecutors say is a soldier, the officials said.
I'll be curious to hear the whole story.