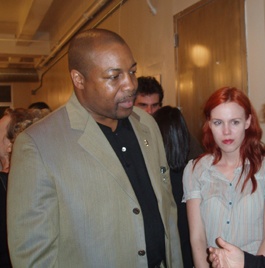 An arrest has been made for the 1988 murder of 26-year-old Selina Cooper and her 9-year-old daughter Joi Little.  I brought up this case in The Restless Sleep, although it is only a small section. But I wanted to bring attention to this case for a number of reasons. One, it takes a special kind monster to rape and kill someone, but to rape and kill both a mother and a 9 year old child??
However, the thing that made this horrible story even worse, and frankly the shame of us all, was the fact that before the detectives had enough to arrest the guy for murder, they had the DNA evidence to prove he had raped the child. The problem was the statute of limitations had passed, so they couldn't do anything about it.
There may be some legitimate reasons for having a statute of limitations for rape involving adults (although I think the arguments are weak). But the main argument for having a statute of limitations for rape is that it is difficult to prove years later that the sex was consensual. But sex with a 9 year old is never consensual. It is never okay.  Why on earth have a statute of limitations for this crime?  It's immoral. 
I know there has been an effort to modify the statute of limitations to exclude cases involving children—has this happened yet?
In any case, good work Detective Wendell Stradford (that's a picture of him at the book party for The Restless Sleep).  I really look forward to the trial.  I hope there's a trial.  I want to see Nancy Borko have at this guy.  There's an article about the arrest in the New York Times here.