In my book I talk about a young girl who had just gotten out of the Villa Loretta Home for Wayward Girls in Peekskill, NY, where she'd been committed when she was 16, four months after her mother died. Run by the Sisters of the Good Shepherd, Villa Loretta was where you went if you were young and in trouble, but not yet prison material, and they wanted to get you on the right path.
The environment was described by a Family Court judge at the time (my late grandfather, as it happens) as "that of a superior private school for 168 girls in a 100-acre campus." Women who were once committed there say it saved their lives. This girl's father was drinking by then and living in flophouses, and Villa Loretta was her best option.
I'd like to write about Villa Loretta and other places like it. I looked into it a little, but couldn't find a lot out about it. There's more out there about wayward boys and what happens to them, but less about wayward girls. Just that name, "wayward girls." It sounds like those girls-in-chains movies. Except I was able to find a few former wayward girls, and they described Villa Loretta positively.
If you google "wayward girls" there are a number of former homes out there. Here's a place in Iowa called the "Amos Dues Home for Wayward Girls". Which seems to have a pretty creepy history according to this website. Maybe they all weren't so nice.
Update: I got email that the "Amos Dues Home for Wayward Girls" is a hoax, but I was unable to confirm. My mail back to the person bounced (not a good sign!). But I thought I'd put it out there, just in case. Villa Loretta was real, as were many others like it.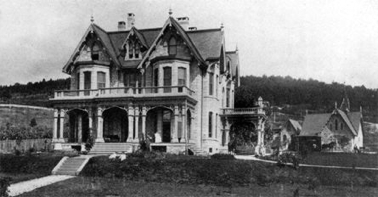 Here's another in DC (name unknown).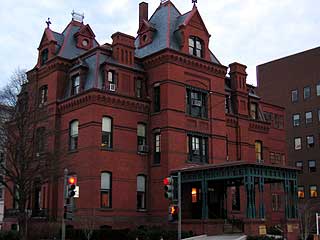 There's definitely a book here, I think.