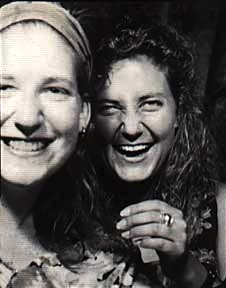 One of the cases I looked into while researching the NYPD's Cold Case Squad involved a missing 28 year old woman named Kristine Kupka. Like so many other cases, I've never forgotten it. So I was excited to learn that there's been recent movement in this investigation. You can read a recent Daily News piece here. For the entire history of this murder and investigation, New York Magazine did a great piece.
Many detectives have worked on this case over the years, including private investigators, but I'm told Det. James Bruinsma has the case now. I just googled him and I see he has picked up other cases that I looked into years ago, like Sherri Ford. It's not easy to pick up cases that stymied so many other detectives before you. (Hang in there, Det. Bruinsma.) I really hope they uncover new evidence in Kristine's case (and all the others). Good luck, Det. Bruinsma and everyone else who is working to finally solve Kristine's murder. And thank you everyone who has tried along the way.

There's also been movement in another more recent cold case. Dmitry Yakovlev has been charged with the 2007 murder of Irina Malezhik. There's a Daily news about this case here. This is an evolving story and Yakovlev may be charged with more murders. UPDATE: Yakovlev was also indicted for the murder of Viktor Alekseyev.
Like many other cases, a lot of people were involved in the investigation, and I believe this was retired Detective Steve Kaplan's case originally, but it's Det. Wendell Stradford's now. Stradford is working with Special Agents from the FBI, and members of the NYPD's OCID (Organized Crime Investigation Division). So congratulations to Det. Stradford, and members of the FBI and OCID. I'd name your names if I knew them.