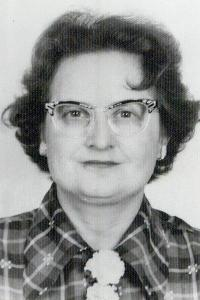 Well, mostly. From a piece by Paul Payne in The Press Democrat. Bones ID'd in 44-year-old mystery: Skeleton of Mill Valley woman missing since 1964 unearthed from shallow grave in February.
"Gertrude Jones disappeared March 10, 1964 after a fight with her husband, longshoreman Bruce B. Jones, said Marin County Coroner Ken Holmes.
Her headless and handless remains were discovered in February by workers expanding the nearby Fernwood Cemetery, which backs up to the Golden Gate National Recreation Area on Tennessee Valley Road.
A spine protruding from her tattered wool sweater led to the macabre find. She was buried less than 10 inches below the surface a few streets away from her home, Holmes said."
The husband is suspect of course, but he died in 1987.
Full piece [link no longer active] here.