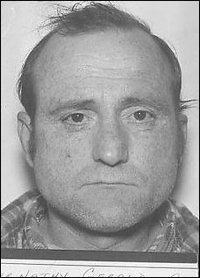 Last year I posted briefly about the Montgomery County Police Cold Case Squad's efforts to solve the 1982 murder of Wendy Lou Stark. I just learned that they solved it. From the beginning of the Washington Post article about the case:
"Montgomery County Detective Joe Mudano was searching an evidence supply room late last year when, on a top shelf, tucked out of plain view, he found a box that apparently had gone missing years ago.
Inside were tiny pieces of evidence from a 26-year-old unsolved slaying.
Using DNA extracted from a cotton swab stored in that box, investigators say they have solved the 1982 slaying of Wendy Stark …"
Good work, Montgomery County, and thank you.
(The picture of Gerald A. Abernathy, the killer, is from the Washington Post article.)