Every once in a while someone asks me how to find out more about a murder and I suggest going the library. No one seems to like hearing this. But here's the thing—if you contact the police department without dates and names and locations and ask them for more information, you're basically asking them to do the research you're not willing to do yourself. What do you think the response is going to be from someone who is juggling an insane number of cases already and has plenty of other work to do, thank you very much?
If you grew up thinking going to the library was a chore, that's probably because you didn't have things like Proquest. Proquest is a database of newspapers.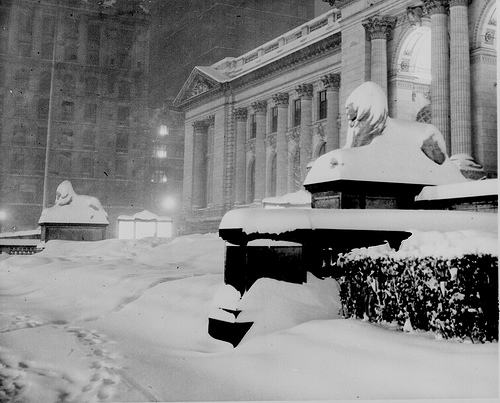 If you're in New York, go to the New York Public Library's website to see which branches have access to Proquest. Outside New York contact your local library and ask if they have it. If not, you'll have to search through microfiche, which takes longer, but it's still a great resource.
Here's how Proquest works. Let's say you're researching a murder that happened in the subway in 1967.  With Proquest, you can narrow the search to that year, and then tell it to search on "homicide" and "subway". Any articles that were written about murders in the subways that year will come back.  If you just have the murder victim's name and nothing else, just type in the person's name. You can narrow the search down later if too much comes back. If you're researching a murder in your building but you don't have the year, just type in the address of your building and see what comes back. I was researching my own building once, and all these articles came back about things that happened in my building over the past 100 years, crimes, interesting people who lived here, etc.
There are actually lots of other amazing databases and resources out there, but this is a good place to start.  If you don't have access to Proquest—and Proquest doesn't have all the newspapers in the country digitized yet, although they seem to be working towards that—good old microfiche is still a dependable, valuable resource.
If you need help with Proquest ask a librarian.  This is their thing, finding information.  They are information detectives!  So not only can they help you with Proquest, they will suggest other things to try.  Befriend your local librarian.
I got that picture of the main branch of the New York Public Library from the library itself.  They have a growing collection of digitized images that is fun to explore. When I typed in my street name I found pictures of my block spanning a century.