One of the cases I wrote about involved a child, 14-year-old Christine Ann Diefenbach, who was murdered on Sunday, February 7, 1988. I can see why cases involving children get to detectives more. It's simply unendurable.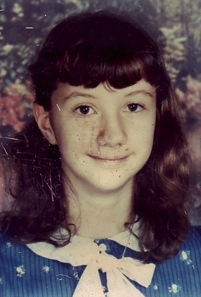 While researching this case I spent some time on the Parents of Murdered Children (POMC) website. They have online forums where families can talk to each other. Coping with Anniversaries is one of the most active forums. At the time I wrote the book, a forum called Forgive the Murderer? was even more active, but the Anniversary discussion has since overtaken it. The Mother's Grief topic had four times as many responses at the Father's Grief topic, but now it has ten. Of course that's a cultural reflection and not indicative of a father's grief, which also includes an enormous amount of guilt. They are the protectors.
The POMC website contains a link to a particularly moving article about the subject called, A Grief Like No Other by Eric Schlosser. I recommend this article highly to anyone who is going through this, or is interested in learning more about the subject, and particularly to law enforcement, who must repeatedly face these families. They also feel like they are the protectors. Cold cases involving children are hard for everyone.