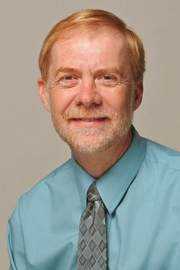 Jerry Mitchell, investigative journalist for the Jackson, Mississippi newspaper, The Clarion-Ledger just won a $500,000 "genius award," from the MacArthur Foundation.  I mention this here because Mitchell not only writes about cold-case murders from the civil rights era, his work has helped put murderers in jail.
From his paper: "Since 1989, the 50-year-old investigative reporter for The Clarion-Ledger in Jackson, Miss., has unearthed documents, cajoled suspects and witnesses, and quietly pursued evidence in the nation's notorious killings from the civil rights era.
"His work so far has helped put four Klansmen behind bars: Byron De La Beckwith for the 1963 assassination of NAACP leader Medgar Evers; Imperial Wizard Sam Bowers, for ordering the fatal firebombing of NAACP leader Vernon Dahmer in 1966; Bobby Cherry, for the 1963 bombing of a Birmingham church that killed four girls; and Edgar Ray Killen, for helping organize the June 21, 1964, killings of James Chaney, Andrew Goodman and Schwerner (popularized by the movie, Mississippi Burning, about that case)." Full article here.
Good work, Jerry Mitchell.  According to the New York Times, Mitchell said he would use the money to help write a book on the subject.  I can't wait!